Company Profile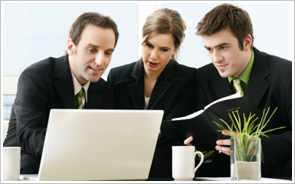 Iolite Softwares Pvt. Ltd. established in the year 1998 is an Indian IT Firm with a motto of "Bringing the World to your Desktop". The Company is represented internationally in the business of Internet Solution Provider having its presence at New York, Dubai, Abu Dhabi, London, Kampala & India, with a team of dedicated & highly skilled software professionals focused on providing world-class IT solutions.
Iolite Softwares started its beginning with Web Development & Designing, Hosting & Search Engine Optimization services. Professionals at Iolite Softwares have versatile programming skills and vision to develop multi-tier, object oriented database applications and online web based applications. We provide prompt and efficient customer services and keep our long list of happy customers.
Visit us at www.iolitesoftwares.com to know more about Iolite Softwares.