Welcome to Iolite Softwares Pvt. Ltd.
Bringing the world to your Desktop
What is Iolite-Intellectual Property Management Software?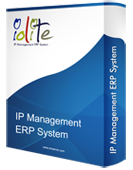 The Iolite – Intellectual Property Management Software transforms the office of the IP Owners, Advocates & Solicitors' and IPR Regulatory Affairs paperless. Day to day working of all IPR departments becomes easier, simplified, faster, accurate and organized. IP Management Software helps to track current and pending status of Cases including hearing dates, submissions & communications.
IP Software provides a centralized library for all documents & communications link with Intellectual Property Management Software for all future references. IP Management Software enables to generate customized reports with statistical figures.
Our Clients
Testimonials
The Iolite IP Management software is a great tool for any IP firm. The product has been designed well and works seamlessly and achieves its objective of automating reminder sending to clients, which is a main task for any IP firm. The product isdesigned for Indian IP firms. The development team understood our requirements well and was able to execute the project diligently. The customizations requested by us were carried out to our satisfaction. We are satisfied with the after sales support for the software as well.
INTA 2019
INTA 2019 18th – 22nd – May, 2019 at Boston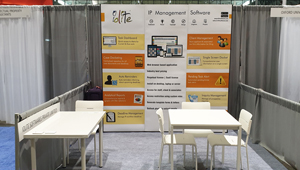 Iolite Softwares is an associate member of INTA and had participated in INTA 2019 at Boston Booth No: 213.
AIPPI 2018
23rd – 26th – September, 2018 at CANCUN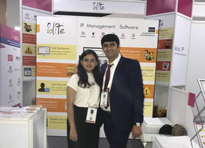 Iolite Softwares had participated as an exhibitor at 2018 AIPPI World Congress - CANCUN Booth No: 10.
WIPF 2018
WIPF 2018 14 to 16 November, 2018 at New Delhi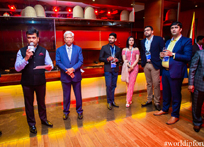 Iolite Softwares had participated as a delegates at WIPF 2018, New Delhi.
Our Products
WE ARE A SOFTWARE DEVELOPMENT COMPANY HAVING PRESENCE
In INDIA, UK, USA, EUROPE, UAE, MIDDLE EAST, AUSTRALIA, offering specialized IT services to our clients across the World.

Trademark Management Software
Manage your Local, Madrid and CTM Trademark filing

Copyright Management Software
Manage copyrights applications for all types of nature of work

Patent Management Software
Manage ordinary, conventional, national phase, pct application

Design Management Software
Manage your local and international design application